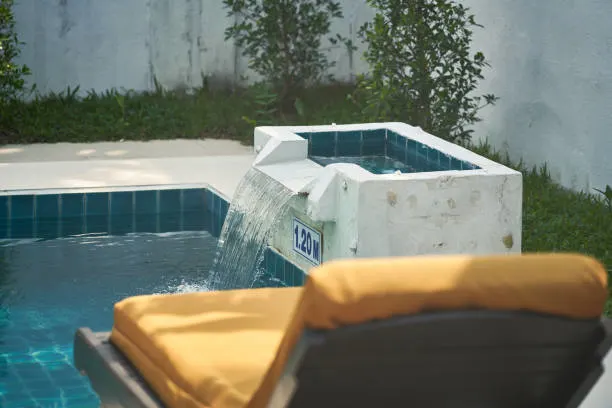 There are many different water fountains in Sydney to choose from should you decide to upgrade your backyard or courtyard with something that is a little different. A water feature adds coolness and auditory pleasure with the sound of tinkling or running water. Or it can add the pleasure of visual effects such as a cascade or water sliding over a smooth surface or dripping water. Adding a water feature to the garden is sure to bring pleasure for many years. There are even custom water features that can be added to your swimming pool.
Custom water features are those that are built especially to suit your home or courtyard. They can be used to complement or highlight a certain feature of the home or surroundings. You may even be able to design one yourself, but often there are professional landscape designers who will design a water feature to suit. They take note of your special feature and what you would like to do with it and are often able to make additional suggestions for something that would look really great.
Landscape water features can be anything from a beautiful fountain set into the middle of a courtyard, a waterlily pond or fishpond, a special place to grow bog plants, or any other number of things that incorporate water into the garden or outdoors area.
You can install a water feature on the deck, or have it hidden in a quiet corner of the garden where only your loved ones go.
A water feature can also be used to cover, or hide a feature that is not so pretty, but that you cannot change, such as a brick wall, the side of a garden shed or fencing. It can be surrounded by greenery such as ferns, pretty flowers, or simply landscaping gravel of some kind. There are so many ways in which a water feature can be used that once you start to think about it, you will be sure to come up with many more.
---