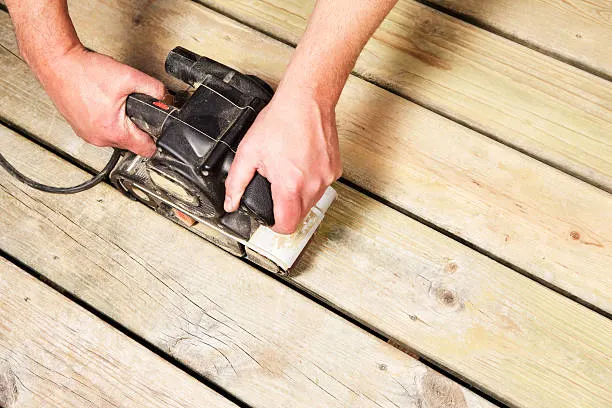 Your deck should be sanded down if required and all nail holes stopped. New decks and particularly those made of tannin-rich timbers such as Spotted Gum, Merbau and Jarrah should be allowed to weather for a minimum of 3 months to allow the tannins to leach out. If the weather is dry you should hose your deck regularly to assist the process. Most timber merchants tell you to put a finish on straight away but the weathering of tannins allows better penetration/adhesion of your decking finish prolonging the lifespan of the material.
If your deck greys it is a simple matter to remove the grey layer with a wash with oxalic acid or a proprietary deck cleaner – most of which are based on oxalic acid. As always caution must be applied when using any acid.
As with most paints there is a basic compatability problem between oil and water-based finishes. If you are not sure what the vestigal traces of your old finish are you can purchase a product such as Power Lift which will remove all traces of your old finish be it oil or water-based.
If you really can't wait for your deck to weather, there are several products that are designed to help leach out the tannins and speed up the application of your chosen decking finish. Power Lift is one such product as is Sikkens BL Tannin & Oil Remover and Intergrain Reviva.
---