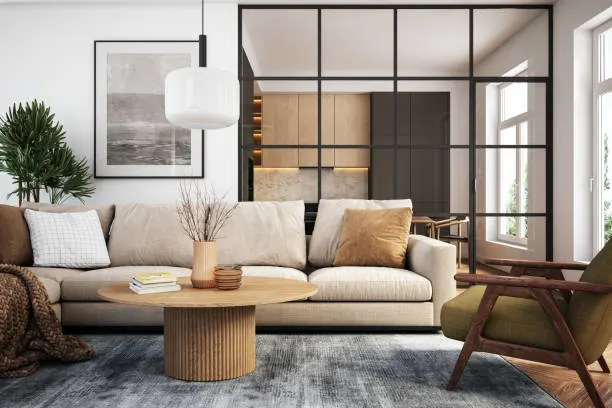 Inexpensive is a word welcomed by every furniture buyer. Economical living room furniture appreciated by one may appear exclusive to others. Going economical implies that a person is opting for inexpensive living room furniture.
Cheap or inexpensive living room furniture is preferred by some, owing to tight financial plans. They have limitations on spending and cannot overdo their limits of spending on living room furniture. In fact, cheap living room furniture generally refers to used furniture that another person is trying to market so that he brings new furniture for his living room. However, if it is essential, going for economical living room furniture and decorating your place is not a bad idea, when you are on tight budget. Inexpensive or economical living room furniture does not mean that it has to appear cheap; in fact it can turn to be more comfortable and stay with you for many more years.
Cheap living room furniture is not a bad choice when you purchase a slip cover of high quality. These help in the makeover of a living room makeover and are the simplest solutions. You can also make it appear more elegant by choosing slip covers having separate seat covers by spending little more money. For instance, buying new sofa comes with slip covers tailored at high end stores. However, shop around and find out sofas with that may be available in lesser money than buying a slipcover.
Going economical is a wise choice while buying living room furniture, but should be done with caution. Even, if you intend on buying a used sofa, pay more to be delivered at your doorstep. Ensure you ask the homeowner questions about them having pets so that you do not end up buying inexpensive living room furniture that is also useless. Ensure everything making a check list and get good deals, many times you may find at cheaper prices and quality furniture than at the thrift stores.
Buying living room furniture need not be going for a complete living room set. You can very well make it economical by buying simple love seats costing half the sofa price and suit it to small spaces. Similarly, if your budget allows you to afford only one piece right now, get the sofa alone, you can later on add other pieces. You can very well add few cute chairs later. Similarly, if your plan is to go inexpensively, select when the departments have clearance section and buy the same piece at a fraction of the original price. Ensure you select a neutral fabric and check its comfort levels by sitting on them for awhile.
---