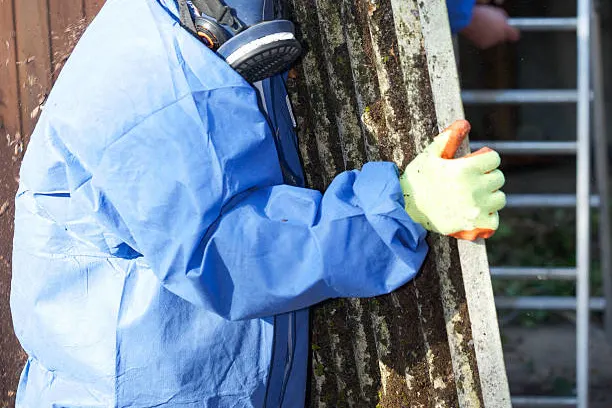 If you live in a house built pre-early 80s assume you have asbestos. "Fibro" (containing asbestos) was regularly used in exterior and interior walls, roofing and soffits (eaves) as well as pipe lagging and other uses. James Hardie made corrugated AC roofing (Super 6) which is commonly found on factory and domestic roofs.
It only takes one strand of asbestos to cause mesothelioma or asbestosis and if you're a smoker you have an eight times higher chance of contracting one of these asbestos-related diseases.
The golden rule where you think there may be asbestos present is to seal it in to prevent exposure. This means painting over it to leave it intact. Do not drill through it or use mechanical abrasion methods that produce dust.
If you need to remove asbestos containing materials damp the surfaces down first to reduce dust. You should wear asbestos removal overalls (not the cheaper blue overalls) and a minimum of a P2-rated mask. The material should be broken up whilst misting with water then wrapped in at least black builders plastic (some waste disposal facilities require the thicker orange plastic) no longer than 1.2m and sealed with duct tape.
Many waste disposal facilities will take asbestos when properly wrapped.
---