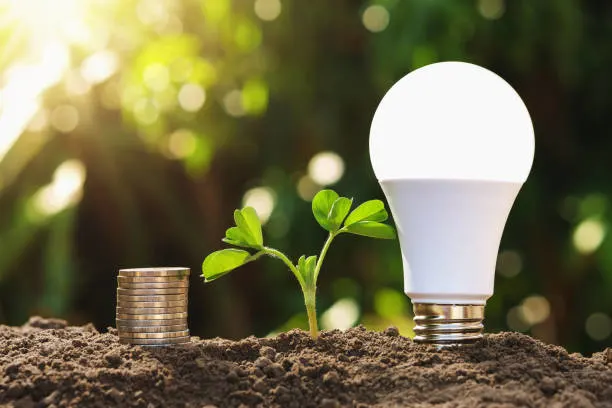 Australia is becoming a major consumer of LED lights. In the past couple of years, the city of Sydney alone distributed more than 4,100 energy saving LED lights on the parks and streets which helped them reduce energy use by 34%. The government projected to replace, in the coming 3 years, around 6,500 conventional lights with LED light bulbs. The reason for this is the main benefit of LED lighting products which is the energy efficiency. LED lights can be 6 to 10 times more energy efficient than traditional ones. This might be old information for you, but what are the other things you didn't know about LED lights bulbs?
1. The definition of LED
It stands for Light-Emitting-Diode, which is an electrical component that lets electricity pass in only one direction.
2. The 1st LED was invented in 1962
The first visible LED appeared in the 1962 on the hands of Nick Holonyak Jr. while working for General Electrics (GE). Found as a great invention for saving energy, more have been manufactured. The early LEDs were produced only in red lights. With the rise of their popularity, manufacturers started the production of colored ones like green, blue and even white.
3. LED lights can be used for up to 50,000 hours
Good quality bulbs can run, non-stop, for 20,000 hours, which is a bit more than 2 years, while high quality LED lighting products have a non-stop useful life that can reach 50,000 hours, which amount to a bit less than 6 years. They are definitely more economic than traditional lights which can illuminate for around 1,200 hours.
4. LEDs waste less heat than conventional lights
The efficiency of LED lights is due to their low conversion of energy into heat; 80% of the generated power is transformed into light, and 20% into heat. In contrast, conventional bulbs convert around 80 to 90% of the energy into heat, and the remaining into light. This transformation of energy makes LED spotlights and globes cooler than traditional ones.
5. LEDs don't attract bugs
One of the practical reasons to use these energy saving light bulbs is that they don't attract insects like hot lights do.
6. LED lights are adopted for different use
With the energy saving light becoming more common, their use is now being multiplied for several purposes. The most popular use of these lights, other than the bulbs, is on computer monitors and TV screens. But did you know that they are also used publically in traffic lights, vehicle brake lights, billboards and others?
7. LEDs are environmental friendly
The benefit of saving energy with LED globes and spotlights affects your electricity bill. It can help you economize around 30% of the money spent on electricity. On the another hand, LEDs are known for being environmental friendly. The use of non-toxic substances makes them harmless to nature. No damaging gazes are being discharged in the open air.
Briefly, LED products can be today's best choice of lighting on many levels. However, you have to be careful when purchasing from LED light stores or manufacturers. It's been noticed that many of them are giving wrong information about their products leading the buyers to purchase deceitful products. Such allegations are surprising the consumers with shorter lifespan and less performing bulbs than expected.
Clarity Energy is an online LED lighting store for individual home use and businesses to buy energy saving LED lights in Australia. It offers a wide variety of LED lighting products (LED globes, LED light bulbs, LED fixtures and LED spotlights). The company also provide assistance in lighting design, energy saving solutions, and other electrical services.
---