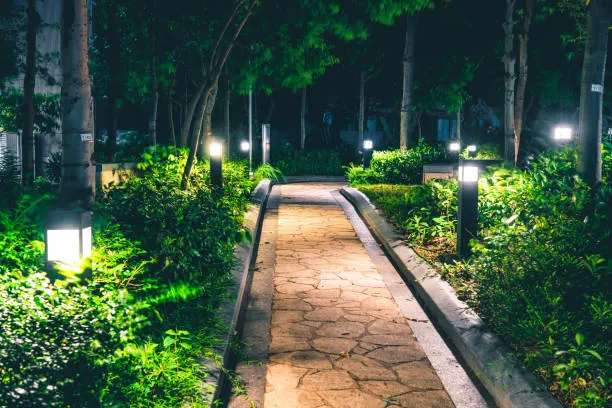 The outdoor lighting you chose to have will not only add an important aspect in the appearance of the area and in helping you light your place rightly, but it will also give you a sense of safety and security for your house. All that you needed to do is to make the perfect choice of the lighting that will just be fitted for your house and your taste, and then you will all be set in achieving beauty and security. Consider the following types of landscape lighting:
1. LED (Light Emitting Diode) Landscape Lightings
These are one of the possible great choices for outdoor spaces lighting. Since, at the present time, many homeowners are enjoying spending time outside their houses, LED lightings can accentuate any outdoor space that may need more light than the others. This type of lighting can come in different voltages so that finding the perfect one that will meet your standards for intensity, color, and brightness, or any of your personal needs will be made easier. This can be used in illuminating your patio, driveway, or garden. Not to mention that this is also one of the few lighting that can also be environmentally friendly since they are an energy saver type of light. People even in businesses choose LED so that they will save their resources, especially in paying their electric bills, and also to do their part in saving the environment.
2. Solar Landscape Lighting
Solar landscape lighting is a perfect way to bring forth light to your pathways around your house or business areas. Different manufacturers have come up with different styles that are also environmental friendly and will not require the use of electricity in order to make it work. Solar lighting makes us of the sun's full light so that it can operate at night. It makes use of small solar cells to charge the batteries that are already built in. This is so when you have fully-charged it the whole day, it will provide the all the needed light in the night. One thing to consider in purchasing this type of lighting though is the PV panel. The PV panel is important because it is needed in the charging of the battery; it needs to be located somewhere it will be conducive to have more sunlight on it, otherwise the battery will not charge properly. It would also be wise to find out if there are available replacements for the batteries and bulbs also. Take note that the best types of this lighting are those that are that are weather resistant, durable, and stainless steel.
3. Garden Lighting
Having a garden at home enhances the beauty of the place even more. And having a garden should be enjoyed at any season or any time of the day. And to make the garden even more attractive even at night, adding lighting on it can really make all the difference. Planning will also make the big effect on the goal that you would like to achieve. Garden lighting can be used to accentuate the general layout of your garden. If your garden has a seating area on it, it would be wise to put the lighting there; while adding a touch of green will be better if you use solar lights accompanied with lampshades. But if you have a pond on it, it would enhance it even better if lights will be placed underwater. Putting fountain lights can also add effect and offers another option you can take. Garden lighting can also be solar powered so even if your garden is located far from an electrical source, it would not pose any problem. Highlighting some trees can also be dramatic in the different seasons of the year.
4. Low Voltage Landscape Lighting
If your discretion is to save energy efficiency, using low voltage landscape lighting that will illuminate outdoor spaces can be ideal for you. Low voltage lighting can be very economical and practical in times like these. And no activity will be hampered just because of the lack of light; low voltage lighting can also provide spot lights for you on times when you needed them most. Three types of low voltage lighting can be considered as good options for this purpose. One of them is pathway lighting; this can be the lowest voltage of all and primarily designed to give a downward or even an outward glow. Then there are mood lights that can cast a soft or warmer glow appropriate for a romantic dinner or even just to have a personal conversation. And finally, there are also the accent lightings which can draw your guests' attention to whatever special and unique features that your garden is offering. They can be your ponds, any outdoor sculpture, waterfalls, or trees. Securing and ensuring that these lightings will last for several and all types of seasons will be the top most consideration here.
5. Deck Lighting
Since decks are most likely to be used during night time rather than the day, any lighting arrangements done here will complete the beauty and grandeur of the place. Lighting here will give the deck a more appealing look especially after sunset; it will make your deck dazzling and even more strikingly pleasing. Opting for low voltage lighting along your deck will make it also shine. There are post-cap lightings having removable lid or cover that will enable easy access to the bulbs in there. In fact, there are enough choices of low voltage lighting for decks that add that scintillating effect.
---